Cosplay
Jul 7, 2011 18:09:41 GMT -5
Post by PuzzleChick on Jul 7, 2011 18:09:41 GMT -5
Have you ever cosplayed? Do you WANT to, but just haven't yet? Who have you been/want to be? Tell us about it! (Feel free to be as wordy as you would like!) And if you
have
cosplayed before: pics or it didn't happen. ;3
And now, as to not be a hypocrite, here are my cosplays to date. Picture heavy. xD
Blood from Koori no Mamono no Monogatari -- Halloween 2009
My first cosplay ever and also the last one I'll ever do that involves a long wig. I will never get the tangles out of that thing.
Senroh Chigusa from Silver Diamond -- Supercon 2010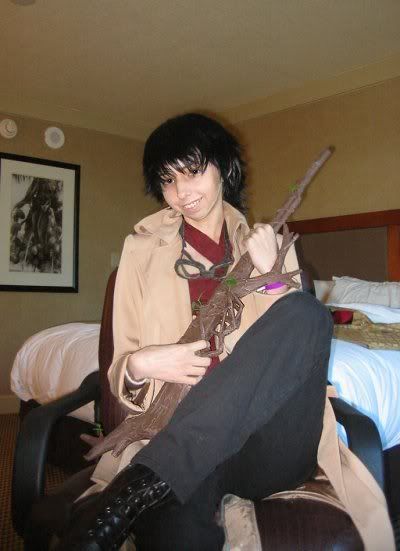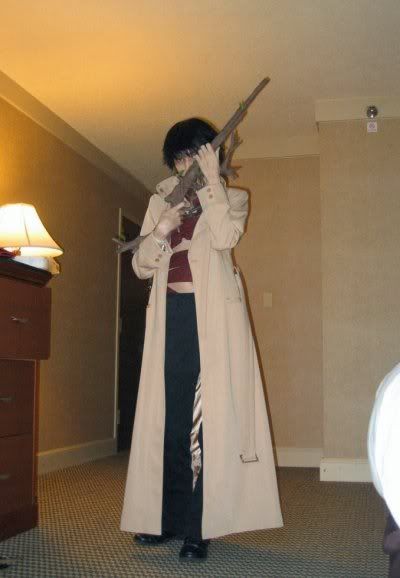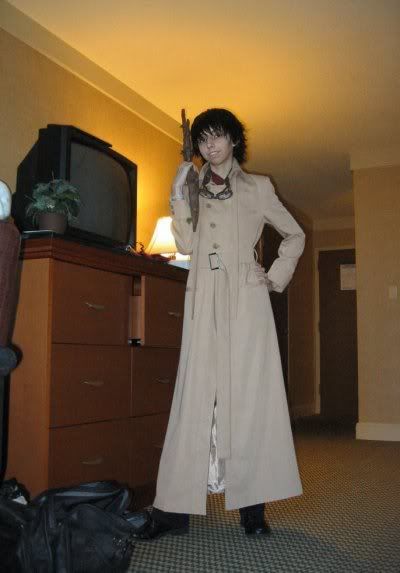 I made the tree rifle myself. You can see pictures of the process here:
aijou-aibou.livejournal.com/59881.html
I had a lot of fun in this cosplay; it was comfortable, the jacket was awesome and it was fun to run around in naught but bandages around my chest and watch people try to guess if I was a very gay guy or a very flat girl. And I had an awesome time at the con in it. Unfortunately I was insulted by some asshats on devART over this one, which kind of bummed me out.
AJ Crowley from Good Omens -- Supercon 2010 / Halloween 2010
I'm exceptionally pleased by the fact that the buckle of the belt that I'm wearing has three forms of Lucifer etched into it. Authenticity!Or something. Also, at the con, Brittney Karbowski signed my plant pot. xD
Miiko Suzuhara from Animal Academy -- Supercon 2011
Every freaking picture I took, my feet got cut off in. B| I'm wearing loafer-style shoes for it. I'm hoping one of the photogs at the con got a good shot, but have to wait for them to get the pictures up on the site.
Pose based on a quote from the series: "I want to see you again." A woodsy setting would have been more appropriate, but looking out a window seemed equally wistful.
Made the jacket, skirt and undershirt myself. =3 I'm ridiculously proud of that jacket.
Canada from Hetalia -- Supercon 2011
(I didn't get any that were just of me, but I got to be in a Hetalia photoshoot, so here's a couple from that. xD)
I got so many compliments on my ahoge and how well-made it was. Made me happy. x3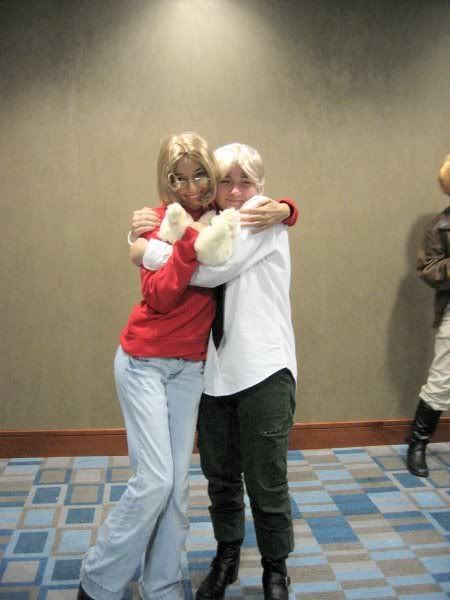 Father and son. xD
Bros.

I'll post some more from that photoshoot in the Hetalia thread soon. There were some pretty funny shots.
And that's all for now~ Time to start thinking about next year's cosplays. ;3